The National Railroad Museum in Green Bay Wisconsin, home to many Railroad locomotives and Railroad Memorabilia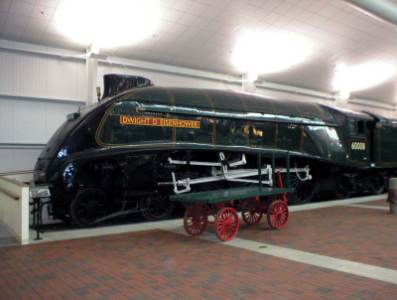 Gresley A4 Pacific "Dwight D Eisenhower"
Designed by Sir Nigel Gresley for the British LNER. This particular locomotive was taken to the US after withdrawal from service by British Railways. It was repatriated on loan to the United Kingdom in early October 2012. As of June 2014 this locomotive is back in Green Bay.